1884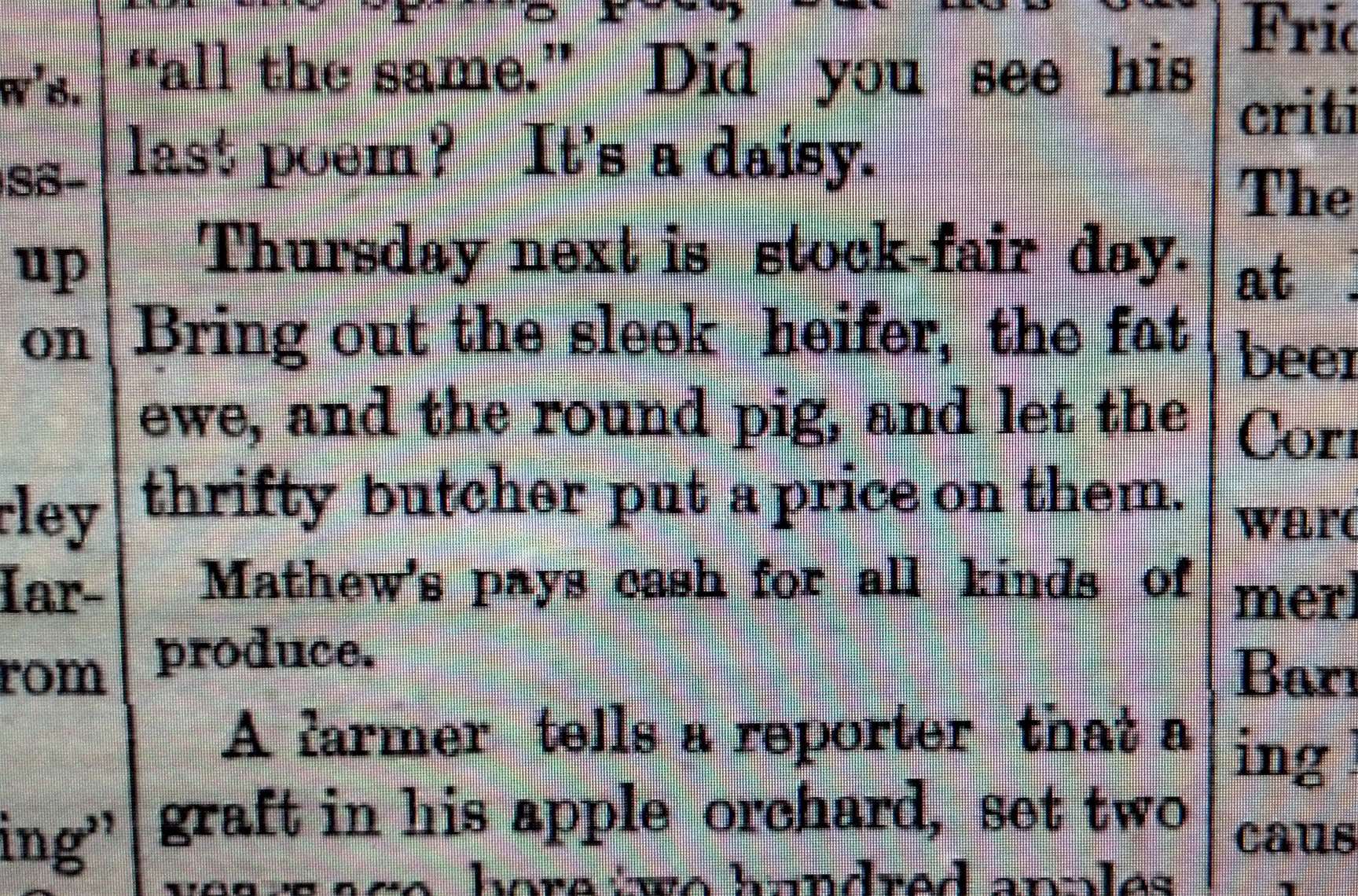 The property that is now De Pere Auto used to be a stable yard. A place for people to park their horses while they went to church or shopping in the neighborhood. Once a month, it served as a fair grounds and hosted a stock fair.


1890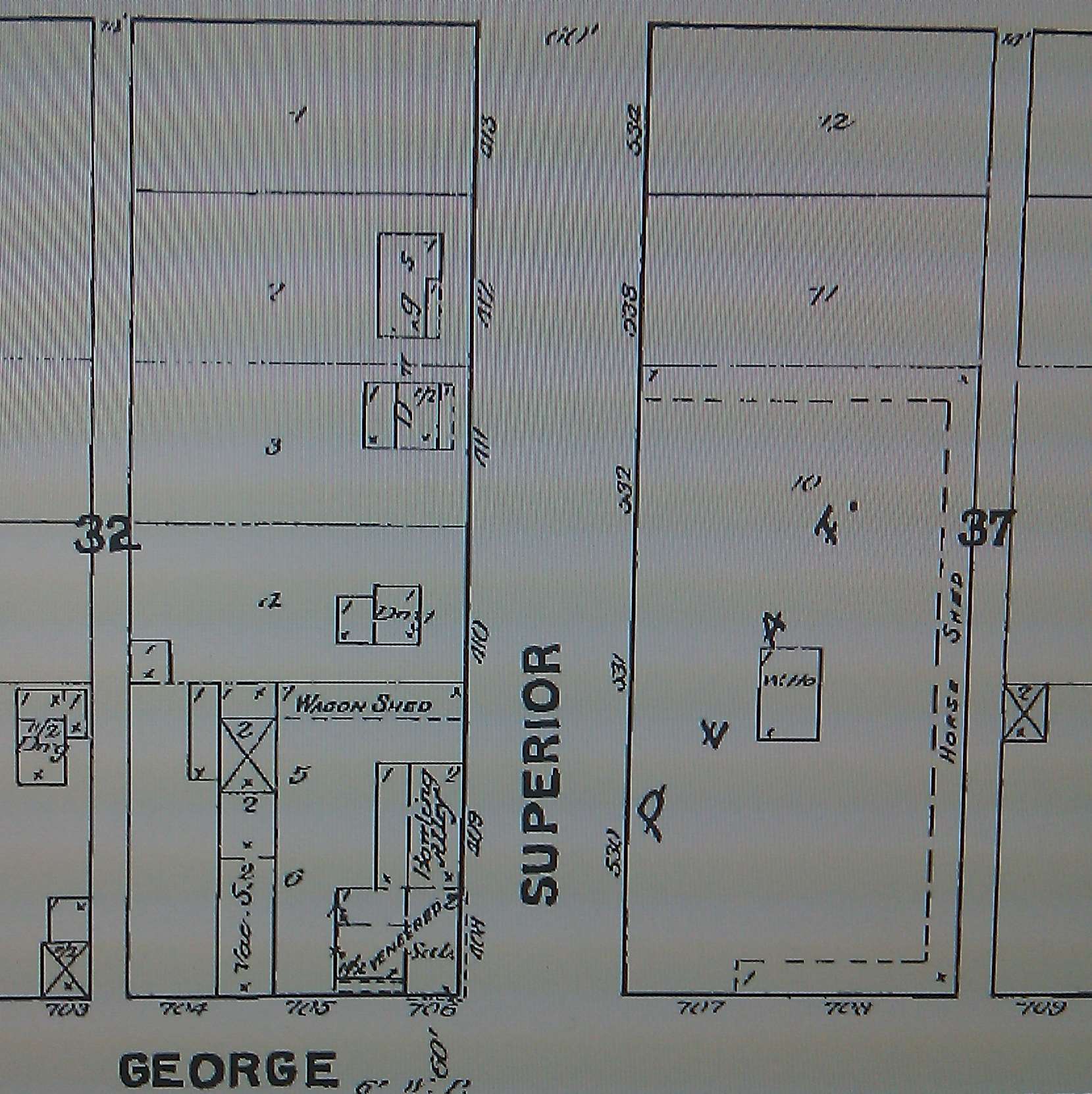 Plat Map from 1890 - Corner of George and Superior. De Pere Auto was a fairgrounds with a horse shed surrounding the perimeter. The building that is now Caliente Restaurant (623 George St.) used to have a bowling alley in the back.




1893
February 1893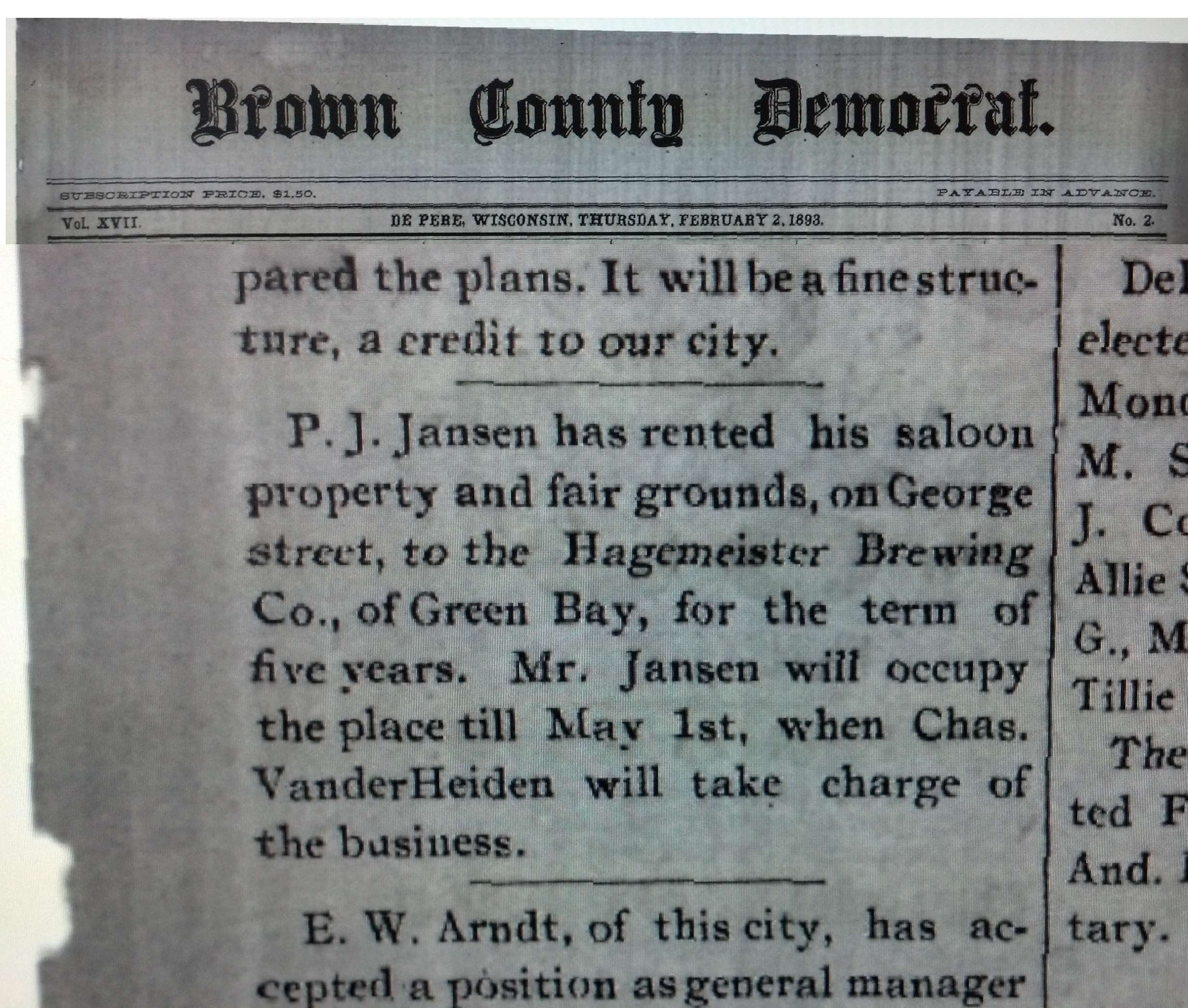 The Fair Grounds on George Street was purchased by the Hagemeister Brewing Company in 1900 for $8000. They sold the property along with the saloon for $2000 in 1920 because of Prohibition. The saloon is now Caliente Restaurant at 623 George Street.



December 1893